Cleveland, Ohio

A Neighborhood Exploration

Currently

301

articles regarding its history



Ebenezer FISH Jr. and Moses FISH
From Brooklyn Centre Wiki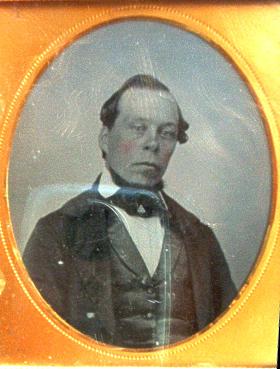 Ebenezer FISH Jr. and his brother, Moses settled on Original Lot 65, Township 7, Range 13. The area that now surrounds the intersection of West 25th St. (Pearl Road) and Denison Avenue. Ebenezer owned the land north of Denison and Moses owned the land south of Denison.
Ebenezer fought in the War of 1812 guarding the frontier from the British and was with Commodore Perry on Lake Erie. He took part in a skirmish on Mackinaw Island. He was also one of the guards of the Indian chief, Omic, who was the first criminal hung in Cleveland. He first entered the service 22 Aug 1812 and left 14 Dec 1812.[1]
Moses also served in the armed forces but being of a weaker nature was not able to continue after being drafted into the regular service. In his stead, Ebenezer served six months. It was during this time that he was involved in the Mackinaw Island skirmish.
Upon Ebenezer's return, he and Moses continued their efforts to clear the land. This was frontier territory and demanded a lot of labor cutting down trees and planting crops.
"In the fall of 1811, James Fish, his wife, two children, Mrs. STANTON, his wife's mother, and Moses FISH, his cousin, moved in an ox team to Ohio and stopped at Newburg. Brooklyn at this time was a wild forest full of the red man, the township had been surveyed and run into quarter sections by agents who lived in Connecticut. James and Moses FISH thought they would look at these lands. James selected a good piece and Moses selected a quarter section. James built a log cabin and his family moved into it, but becoming frightened by Indians, went back to Newburg. Other families coming, they moved again to Brooklyn. Moses wrote to his brother Ebenezer, in Connecticut, to come and take one-half his land, which he did. A road (now Denison avenue) was run from Newburg to Rockport, which divided the property of the FISHES. They built a log cabin, in which they lived till the war of 1812. Ebenezer enlisted for six months and came out with honors. Afterward Moses was drafted. His health being poor, Ebenezer took his place and served the remainder of the war. He went back to Connecticut, married Miss Johanna STANTON, a smart, worthy woman who, on hearing of his Ohio farm, proposed moving there. Accordingly in 1818, with their two children, Eliza and Emily (afterwards Mrs. CORBIN and Mrs. BOOTH), his two brothers, and their families came in a large wagon drawn by two yoke of oxen. They all built and lived in log cabins. "
--"Memorial To The Pioneer Women Of The Western Reserve"
Notes
↑ (see "General History of Cuyahoga County", by Crisfield Johnson, 1879, pg 60)
---