Cleveland, Ohio

A Neighborhood Exploration

Currently

301

articles regarding its history



Mayer-Marks
From Brooklyn Centre Wiki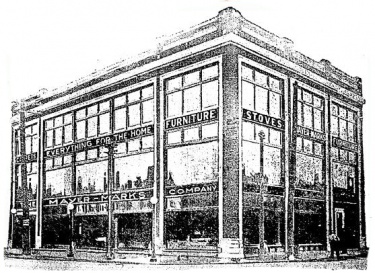 Location
3817 West 25th Street
History
In September of 1915, Mayer-Marks opened their second store[1] in the city of Cleveland at the southwest corner of West 25th Street and Denison Avenue. The opening date was meant to coincide with the grand re-opening of the Brooklyn-Brighton Bridge and the 100th anniversary of the founding of Brooklyn Centre.
The three story high Mayer-Marks sold furniture, carpets, and appliances.
The building later also housed a Marshall Drug Store right at the corner, and also several other small businesses that fronted on Denison.
This corner had a stop for the #18 CTS bus so the drugstore could be quite busy while riders waited for their transportation to arrive.
The structure was torn down to make way for a new use.
References
---
Return to Main Page
Help support this website by visiting some of the Ads provided by Google.