Cleveland, Ohio

A Neighborhood Exploration

Currently

301

articles regarding its history



George D. Sheer Iron Works
From Brooklyn Centre Wiki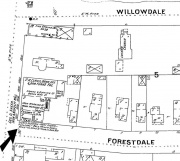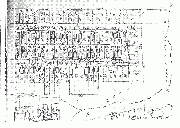 Owner:
George Dennis Sheer (1864-1937)
Location:
3739 West 25th Street -- formerly 1808-1810 Pearl St.
History:
Established in 1893 as the Brooklyn Iron Works. Sheer then bought out the F.F. Merritt Fence Works and consolidated.[1]
The Sheer brothers manufactured iron fences, gates, grillwork, balconies, window guards, fire escapes, and light industrial iron for buildings.[2]. George was partners with his brothers, William, Lee, John and Eli, until his retirement in 1927. The company remained in operation until 1940.
George and his wife, Rose, lived at 3745 West 18th St. In the nearby vicinity, just south of his house, was the large ravine that later became the East Denison playground. Sheer owned a large section of that ravine including "Block M" of the Park Addition. He later sold most of it to the Cleveland Railway.
The Rosesheer Block apartment building was named for George's wife, Rose (Biddulph) Sheer. Built at 3756 West 25th Street (old-style addressing for the property would have been 1870 Pearl St.), it was destroyed by fire on Dec. 31, 1980.[3]
References
↑ Cleveland : its aim, progress, perseverance and public spirit , Cleveland, Ohio: unknown, 1897, 185 pgs; pg 67.
↑ Ohio Architects and Builders, 26 July 1915, Vol. XXVI No.1, pg 63
↑ Cleveland Plain Dealer, Thursday, Jan 1, 1981, Section B, Page 6
Return to Main Page
Help support this website by visiting some of the Ads provided by Google.