Cleveland, Ohio

A Neighborhood Exploration

Currently

301

articles regarding its history



Fuller, Kain, and Kroehle
From Brooklyn Centre Wiki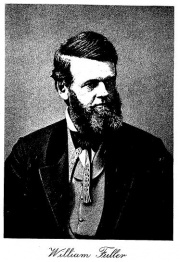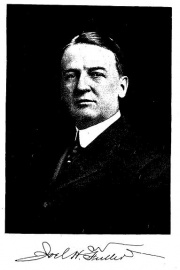 OWNERS:
Joel H. Fuller, George S. Kain, and Kroehle
LOCATION:
Part of Original Lot 65 situated in the Township of Brooklyn, County of Cuyahoga and State of Ohio.
HISTORY:
William Fuller owned a large tract of land bounded by the east side of West 23rd St. (Chestnut Street, later known as Bridgeview), the north side of Kenneth Avenue, the east line of original lot #65, and the south line of lot #65. He later sold it to his son, Joel. George Kain was Joel's brother-in-law.
William FULLER and Moses Fish (owner of the south half of Original Lot 65 are 3rd cousins. Their common ancestors are Capt. Samuel FISH Sr. and Sarah STARKE. Whether William and Moses were aware of the familial connection is unknown.
See A History of Cleveland and its Environs by Elroy McKendree Avery for a biographical brief about Joel Fuller (page b132).
Property Developers

LOT 64:
Hanna Estate • Stewart Land Company
LOT 65:
Betts and Bibbins • Fuller, Kain, and Kroehle • Fish-Schneider • Moses Fish • Jacob Schneider
LOT 74:
Consolidated Oyster Packing • Curtis, Ambler, and Pixley • Curtis-Ambler Realty • Curtiss, Foster, and Sprague • Ebenezer Foster Heirs • Edwin H. Foster • Gates and Foster • Gates, Curtis, and Foster • K,L,&J (Kroehle, Luce, & Jenman) • Kees and Bruch • Leonard G. Foster • Leonard Pixley • Petty and Baldwin • Sprankle Realty • William Mallo
Help support this website by visiting some of the Ads provided by Google.